Free demo
Discover illiwap, the citizen application
All started in 2015 within Groupe Diagram H.B. Specialist in IT development, cybersecurity and communication for more than thirty years, the group is now positioned as an expert in the creation of digital solutions and mobile applications.
During a conversation, we wonder about the means of communication available to communities : town halls, medium-sized towns, intermunicipalities, departments and regions to communicate with their inhabitants.
Have you ever received a notification or an SMS from your municipality, indicating the cancellation of an event? An alert to tell you that the tap water is not drinkable? A message to warn you to limit your movements and your outdoor activities during a weather warning?
The answer is no. And yet, for example 86% of the population in Europe has a mobile phone, 117% in Spain, 97% in France.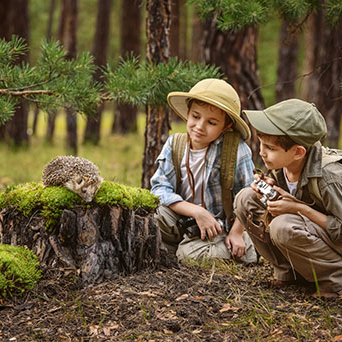 Then, we decided to develop a digital solution, allowing all communities to communicate in a simple and effective way with all inhabitants. Our mobile application will be called "illiwap", illi for "there" and "wap" for "information system".
illiwap allows to inform, alert and create links between elected officials and residents at a lower cost.
The illiwap application has been co-built over time with the equipped municipalities and intermunicipalities and thanks to the skills of the 60 people from the Diagram Informatique group. Each of us has been able to bring his stone to the building, and the story has only just begun...
WHY DID WE CHOOSE A HEDGEHOG for our logo?
The hedgehog, totemic animal of the communities has become our logo & our mascot!
Do you know the legend that inspired us?
"In the Hérault, the Roujan hedgehog is also a totemic animal that protects the town. According to the legend of the Middle Ages, a spy in the pocket of looters left the village at night to alert his friends. But he stepped on a hedgehog and his cries sounded the alarm. Thus the looters were put to flight."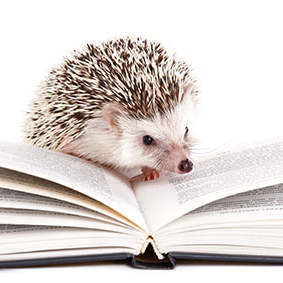 INNOVATION & PERFORMANCE
Innovating to meet current and future challenges is our primary goal. Through our research and development, we want to offer you a solution adapted to your needs. Illiwap, innovative, powerful and always easy-to-use way to optimise the management of your citizen communication, is an application that will seduce you.
LISTENING & LOYALTY
The illiwap solution meets your needs exactly because our teams have been listening to you from the start. Most of the developments made are requests from member communities. We have chosen to move forward with and for local authorities, placing your interest at the heart of our developments.
SUPPORT & PROXIMITY
Our teams, aware of the rapid progress of technologies, support you and guide you in the management of your citizen communication. We will answer all your questions about illiwap and the management of your digital tools as a priority with availability and responsiveness. A privileged contact will answer all your requests.